Enroll now and complete on your schedule.
This course discusses the importance of design, location, planning and site conditions when there is water on the building site. It also details waterways in New Jersey and the interest of the state when there is water on the property. The course explains Coastal Area Facilities Review Act(CAFRA) the Coastal Zone Management(CZM) and New Jersey Flood Plain Management.
3 credits
The course is presented by Wendy Lathrop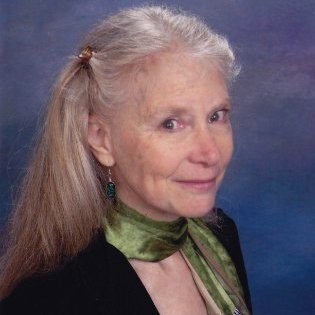 Wendy is president and owner of Cadastral Consulting, andis licensed as a Professional Land Surveyor in New Jersey, Pennsylvania, Delaware, and Maryland, and as a Professional Planner in New Jersey. She holds a Master's degree in Environmental Policy, and has been involved in surveying since 1974 in projects ranging from construction to boundary to environmental land use disputes. Wendy is also a Certified Floodplain Manager through the Association of State Flood Plain Managers (ASFPM).
A former adjunct instructor at Mercer County College in New Jersey, Wendy has also taught as part of the team for the licensing exam review course at Drexel University in Pennsylvania. She has been teaching seminars for surveyors since 1986 and has been writing articles for surveyors since 1983. Wendy is a contributing editor for "The American Surveyor" magazine, and has four articles included in the American Bar Association's text, Land Surveys: A Guide for Lawyers and Other Professionals. She and Stephen V. Estopinal, PLS, PE recently completed co–authoring a book entitled Professional Surveyors and Real Property Descriptions: Composition, Construction, and Comprehension, published by John Wiley & Sons, Inc. Wendy is on the faculty of GeoLearn, an online provider of continuing education and training for surveyors and other geospatial professionals. Her content in the GeoLearncourse catalog currently comprises twelve one-hour courses (1 PDH each) on flood and NFIP issues, and two additional surveying content courses.
Wendy represented the American Congress on Surveying and Mapping (now the National Society of Professional Surveyors) on the first Technical Mapping Advisory Council to the Federal Emergency Management Agency for the five years of that advisory group's appointment, and presently represents the National Society of Professional Surveyors on the current Technical Mapping Advisory Council. She was a panel member of the National Academy of Public Administration's study of US Geographic Information resources and of the National Research Council's study of flood hazard mapping accuracy. Wendy is a past President of the New Jersey Society of Professional Land Surveyors and of the National Society of Professional Surveyors, and has served on the Board of Directors for the American Association for Geodetic Surveying.