1 credit.
Grow Your Title Business
Digital Marketing for Title Agents
Digital Closings
Click Here to Enroll
1 credit

There has been an explosion of interest in eClosings in the industry.   Because of the savings of time and resources realized by the use of digital closings, lenders and title insurers are beginning to look into ways to utilize the technology.  The Consumer Financial Protection Bureau sponsored a pilot that tested eClosings and it showed that the technology had a positive influence on the closing process.  Government Sponsored Entities(GSE) have made eClosings a part of their scorecard when evaluation lenders.  Consumers appreciate the advantages that digital closings bring to their experience.   Digital Closings are making their way into the Real Estate closing process and title agents need to understand the process and how they can incorporate the process into their workflow.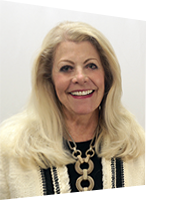 The presenter is Nancy G. Pratt who is the Vice President of Partner Relations and Government Affairs for Pavaso.  She provides team leadership in attaining company goals, and manages the strategic relationships for the growth of the company.  She is responsible in maintaining the relationships at Federal and State level, understanding key regulatory issues and laws that pertain to the operations of Pavaso.   She is involved with Sales Support and strategy of the promotion and development of the Digital Mortgage Solutions throughout the Title agent network and lender segment of the industry.
Nancy has over 14 years of experience in the eMortgage/eClosing space, which played a key role in leading the go-to-market and implementation strategies for Pavaso's two CFPB pilots.
Nancy has been in the mortgage/title industry for over 35 years and highlights of her career include industry milestones of performing the first complete eMortgage with lenders and conducting the first ever FHA and VA eClosings.
Click Here to Enroll